INNOVATION FOR A NEW PURPOSE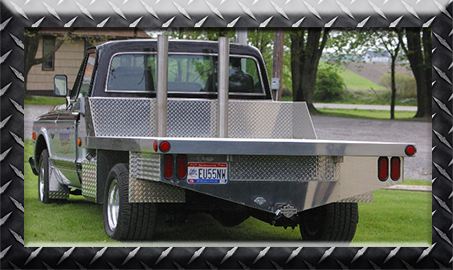 The Harley Truck was the first promotional marketing vehicle designed and created to visually represent Hoppel Fabrication Specialties. This is the same 1972 Chevy ½ Ton Pickup that served as the original Hoppel and Son tow vehicle from pulling competitions of the 80's. After Steffon retired from the truck and tractor pulling circuit he sold the truck and had the opportunity to repurchase it in 2002. With the finished vehicle already conceptualzed in his mind he immediately began crafting the rebuild with a specific goal. Produce a marketing tool directly related to the workmanship of Hoppel Fabrication Specialties, while establishing a Corporate Identity and offer a visual appeal to signify what the organization represents. He was able to complete the project within a year and the truck was ready for public display just in time for the 100 year anniversary of Harley Davidson Motorcycles.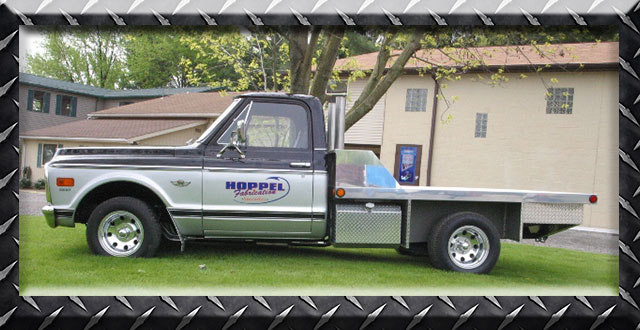 Powered by a ZZ502 Engine (550 HP) it includes a 5 Speed Overdrive Transmission, Air Ride Suspension, 5" Stainless Steel Stacks and Diamond Plate Interior Panels. Many employees have nicknamed it the Hot Rod Truck, as soon as you turn the key and hear the rumbling of the motor you understand the name makes perfect sense. The innovative redesign has given it a much upgraded look from the original Tow Vehicle it once was.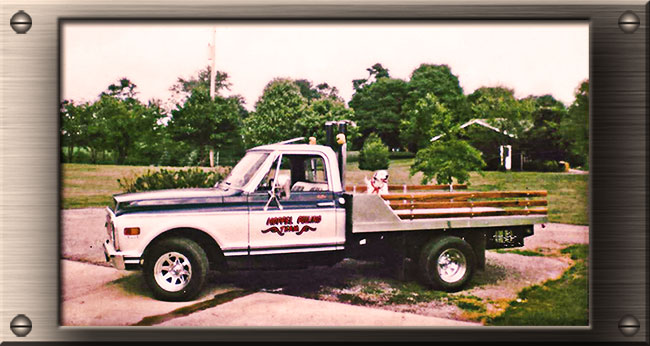 Original Hoppel and Son Tow Vehicle