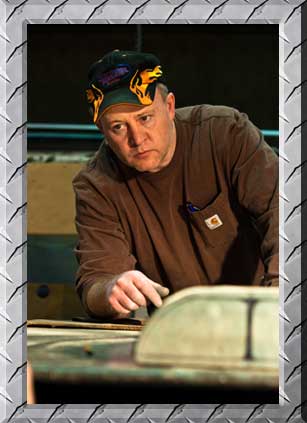 CONCEPTUALIZE — VISUALIZE — EXECUTE
Hoppel Fabrication Specialties originated in 1985, created by President & CEO Steffon Hoppel. As an avid truck and tractor pulling enthusiast he learned very quickly this type of hobby would require him to develop welding and metal fabrication skills if he planned on continuing to win competitions. Equipped with determination and drive he decided to pursue his passion in working with metal by complementing his hobby and quickly opened a small shop for welding repairs. As his passion and skills grew, so did his vision for expanding the business to provide custom fabrication along with light manufacturing that was not confined to any limits or boundaries. This opened a door to infinite possibilities, taking his company to the next level and incorporating the business in 2001. Steffon shared his skills, experience & knowledge as he focused on developing a staff of employees to assist him in handling the demands of a growing business. As a result, he was able to offer additional services including: cab & chassis mountings, heavy duty hitch assemblies, custom truck bodies, trailers, equipment & special vehicles. This ignited a passion to blaze a trail in the field of prototypes and product development. With a creative mind driven by challenge to pursue cutting edge technology, Steffon enjoys designing conceptual prototype models and always strives to inspire his customers in new product development empowering them to carve out a niche in their respective industries. Several projects are currently in the prototype development stage, the most recent publicly released design is SwitchLift the "Ultimate Trailer". Using a remarkable gift to CONCEPTUALIZE VISUALIZE & EXECUTE this foundation is used to create and design everything he touches from a business entity to a final end product. For a more in depth explanation on the vision that inspired all of these creations visit our Special Vehicles Division page.
Hoppel Fabrication employs a team of individuals uniting together with a variety of talents, skills, and abilities ranging from from metal craftsman to hydraulic and electrical specialists. It is their loyalty, workmanship, and dedication that enable us to push the boundaries in delivering goods and services that are tailored around our customers needs. When you ask us to help you with a project you have gained an ENTIRE TEAM that is committed to deliver high quality products and outstanding service that will exceed your expectations.