ENVIROSCAPES COE PROMOTIONAL VEHICLE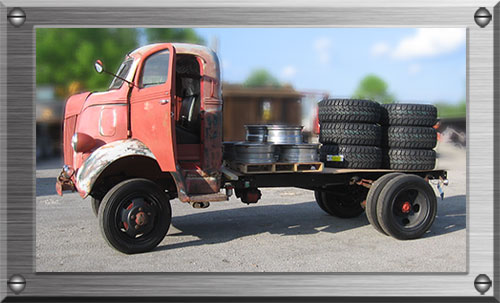 Todd Pugh owner of Enviroscapes a landscape company located in Louisville Ohio wanted to create a Corporate Vehicle to offer further identification for his organization and serve as a mobile stage for speaking engagements. Research for the perfect vehicle starts in 2011, creative designs and metal fabrication begins early 2013, with full completion projected near the close of 2016.
Every effort was made to craft this restoration with the same vintage practices for the exterior in which it was built from the 1940's for the fuel tank, toolbox, hitch and entire bed. Internally it has been innovated with current technology to include a modern drive train, power steering, air conditioning and an indoor outdoor sound system.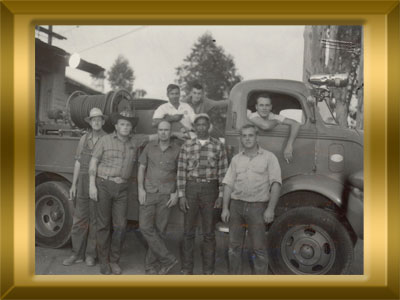 The truck originally operated as a brush fire recovery vehicle for the Alpine California Fire Department, a semi rural community in San Diego County. Because of its 4 Wheel Drive capabilities its primary function was to recover vehicles and / or victims in remote locations of the mountainous terrain in which it served. Upon the trucks retirement, a former member of the Alpine Fire Department obtained the vehicle with an intent to restore. Unfortunately the project was unable to be completed and it embarked on yet another journey to Cleveland Ohio in 2009 where it was purchased.
Special thanks to Alpine Historical and Conservation Society President Tom Myers for providing an original photo of the vehicle including the brave volunteers that served this close knit community.