INNOVATIVE DESIGN
Hoppel Fabrication Specialties is not your typical small repair weld shop. Custom Metal Fabrication & Welding is the heartbeat of our business and defines our organization. We are equipped with a dedicated staff of metal craftsman that enable us to deliver fine quality workmanship spanning a broad range of products and services. Our corporate vision is as unique as our organization - we have the ability to conceptualize, visualize, and execute and believe this to be the true definition of INNOVATION. We partner with our customers to learn more about their industry. This committment combined with our skills and experience enables us to create a solution that will not only enhance productivity and maximize efficiencies but also gives them the competitive edge necessary to take their business to the next level. We hope you enjoy your visit, feel free to explore our website... if you have an appreciation for unique "Custom Metal Fabrication" we are sure you will find something here to enjoy and possibly offer some inspiration to begin YOUR next endeavor.
FOR SALE SL145 SwitchLift ® Trailer
Hoppel Fabrication Specialties has currently priced to sell our latest SwitchLift ® trailer which is immediately available and ready to work for you. With a GVWR of 14,000 lb and overall length of 19.8 feet, it is capable of accomodating 10 to 15 foot bodies. Equipped with a pintle hitch convertible to gooseneck with built in attachment. Manual and full function remote control with Estart and Estop. Complete with all LED markers, directional and work light package.
NOTE: Truck and trailer body included in video are for viewing purposes only and are not included in sale

SwitchLift ®
OUR TRADEMARK IS NOW OFFICIAL !
We are pleased to annouce we have been awarded the official Certificate of Trademark Registration which federally protects the SwitchLift ® mark, (January 15, 2016 marked the debut of the prototype SwitchLift Trailer) It is a self contained total solution trailer identified as Best In Class for each function it performs. From mobilizing machinery, supplies or equipment with a flatbed body to serving as the best dump trailer you can buy with a dump body. Designed to reduce operating costs while focusing on productivity, you may use your current pickup to tow the Switchlift Trailer enabling you to do more with less. The SwitchLift served as a working prototype for 2016 paving the way for the next design to offer a variety of capacities and accessory options. The next prototype is currently in development for the next generation and set to launch as our next product line in 2017. For more details and specs on this multi functional piece of equipment visit our SwitchLift page.
Completed Projects
Click on the photo for a better viewing experience - hit the back button arrow to return to the main site.
| | | | | | | |
| --- | --- | --- | --- | --- | --- | --- |
| | | | | | | |
| Custom Car Hauler | | 5th Wheel Assembly | | Davey Tree SL212 | | AM Junk Removal SL145 |
| | | | | | | |
| Custom Options | | Sharp Container SL406 | | Heavy Duty Light Bar | | Rear Hitch Assembly |
| | | | | | | |
| Cobra Roll Off SL520 | | Tag Axle | | Stainless Steel Construction | | 16 Foot Stakebed |
| | | | | | | |
| Custom Rack System | | Nicks Landscape SL330 | | J Gilmore Design | | Ready To Work |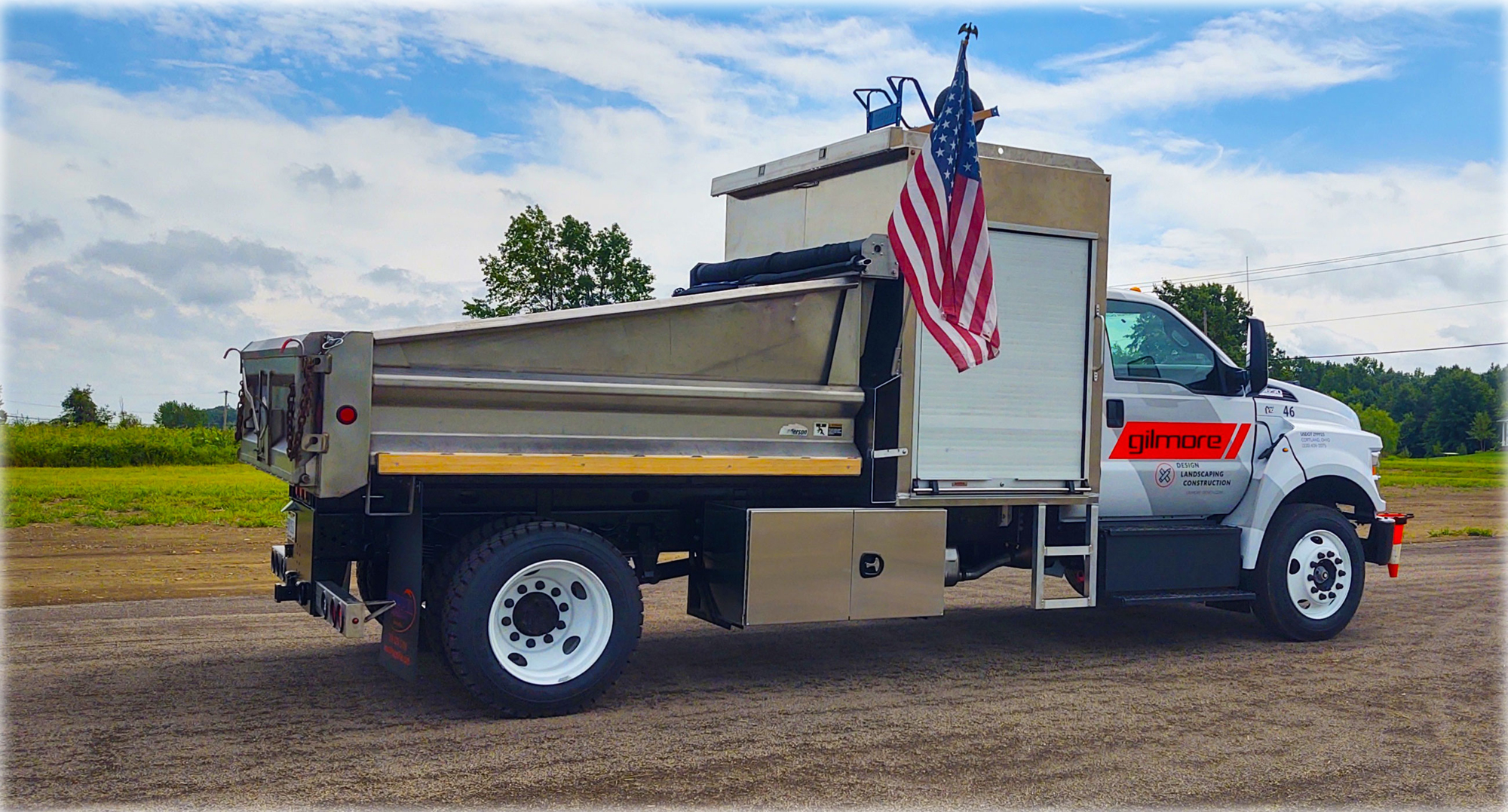 We want to express our sincere appreciation to Gilmore Design in Cortland Ohio for allowing us the opportunity to customize his Ford F650. Pictured is a stainless steel dump body model with a side underbody toolbox. Custom fabricated aluminum tool garage with roll up door and interior mounted LED lights equipped with a pull mesh tarp in rear. Heavy Duty rear hitch plate assembly with receiver and D rings, stainless steel rear light bar with LED lighting and flap mounts.
PASSION + PURPOSE = PROGRESS
Over the course of many years, Hoppel Fabrication has been diligently expanding our Prototype and Product Development Services. Many businesses have a need for "Working Prototypes" to serve as proof of concept models before investors are willing to commit to an end product. We offer a focused approach to INNOVATIVE DESIGN along with our abilities to design and execute custom metal fabrication, welding skills, combined with many years of experience in research and development we have an exceptional ability to TURN KEY the entire project from start to finish. This methodology has enabled greater opportunities for us to partner with our clients in an effort to better serve their customers and develop products for niche markets within their specific industry. We are happy to announce we have been Officially Awarded 20 Patents considered Inventions of Proprietary Intellectual Property and still have many that are in the pending process.
Stay Up To Date
Hoppel Fabrication is always busy designing new prototypes for a variety of industries, and launched our own Mancave Extreme Product Line. We wanted to create some cool stuff to give your cave that detail touch of appeal to express your own style, we welcome any feedback, suggestions, or new ideas and will provide ongoing updates as they become available on our Facebook Hoppel Fab Business Page so make sure you like our page and become a fan so you can stay up to date !